NZ Lockdown: Day 1
Today is day-1 of the 4 weeks lockdown here in New Zealand. Although I started working from home on the 20th of March,2020 I still consider this the first day of officially working from home. I regularly work from home every Wednesday and I have my computer desk setup in our room, but today I decided to set up my "home" office in the living room to accommodate my 3-screen work station so that in the coming days, I will still be like going to office everyday, hahaha. And also, hubby is at home(no work for 4 weeks) and might still be sleeping during our office standup. Today I woke up late @8:30am so I'm kind of "late" going to office.
I'm propagating a golden pothos and monstera plant – given by Porschia, I hope by the end of lockdown they are ready to be transferred to a pot. One of the things to look forward to everyday.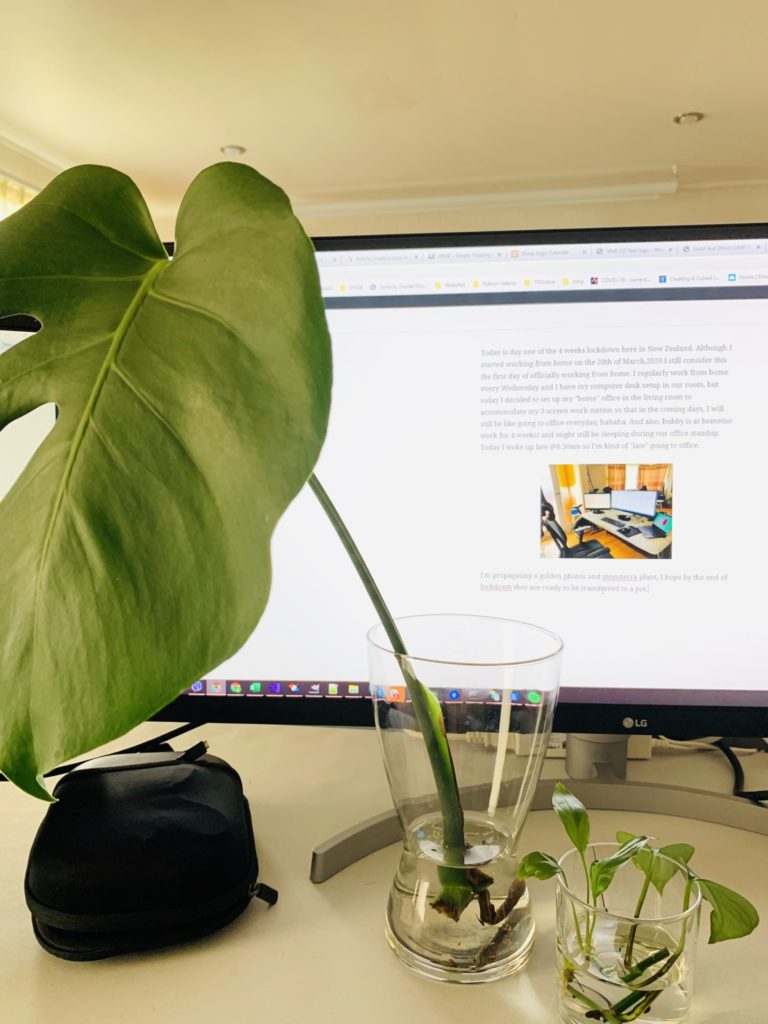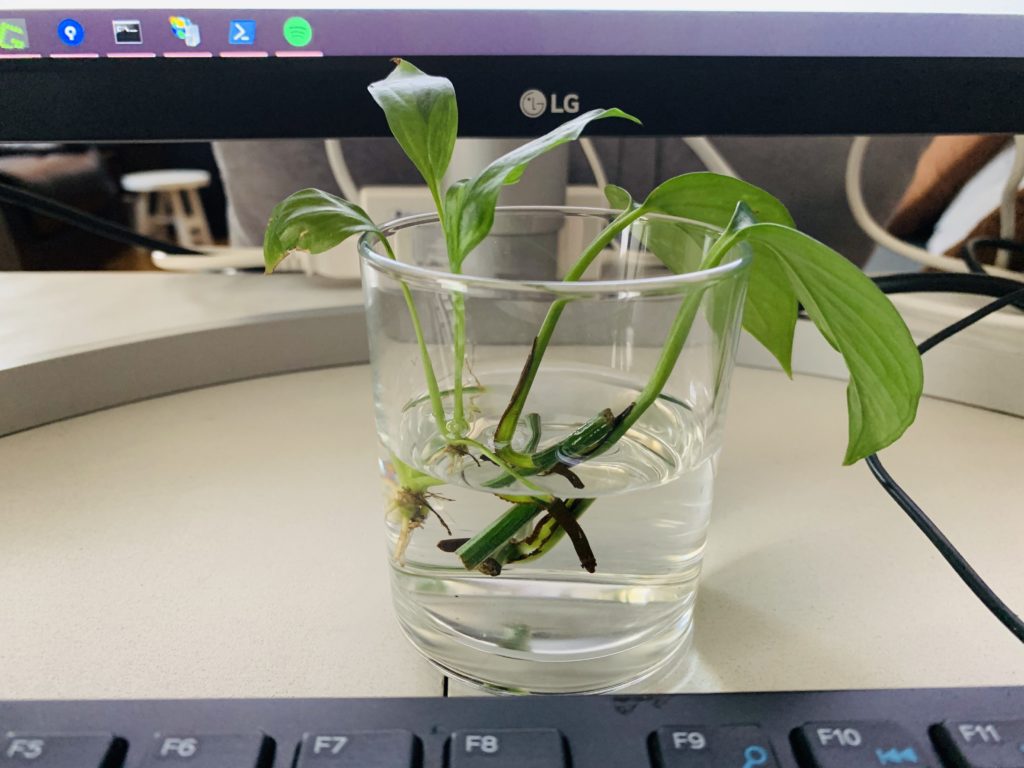 I also started to do indoor walking for at least 30 minutes to keep me "fit" lol. My goal is to at least make the "salbabida" around my waist smaller. I do it after making breakfast for the family and before starting my work.
---