Burnt Basque Cheesecake Recipe
Basque burnt cheesecake is a type of cheesecake that originated in the Basque Country of Spain. It's known for its unique appearance and flavor. Unlike traditional cheesecakes, Basque burnt cheesecake is intentionally baked at a high temperature, which causes the top to caramelize and turn a deep brown or even black color. This gives it a slightly burnt and rustic appearance.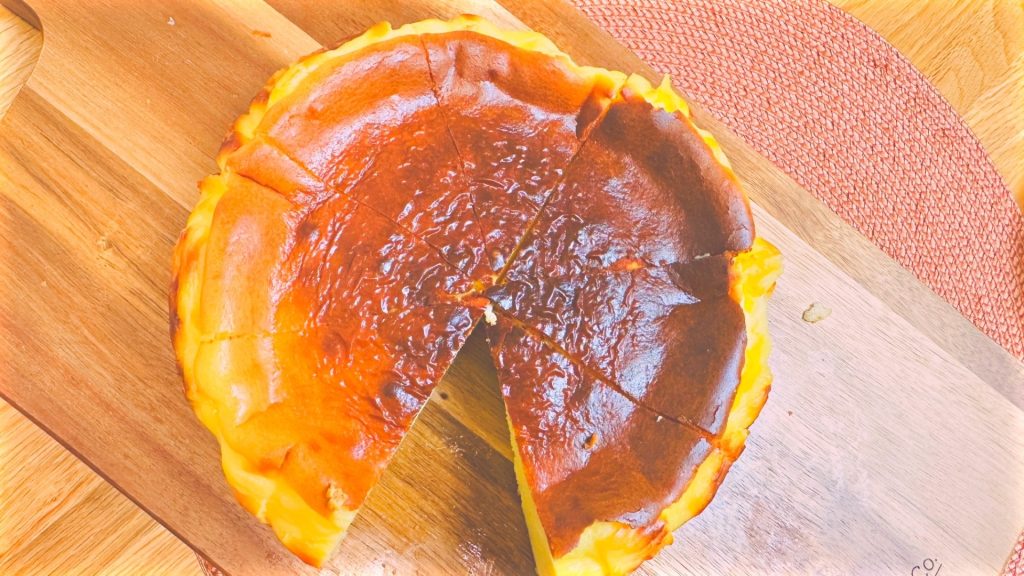 The interior of the Basque burnt cheesecake is typically creamy and has a rich, custard-like texture. It's made with cream cheese, sugar, eggs, and sometimes a touch of flour or heavy cream. The result is a dessert that's less dense than classic New York-style cheesecake and has a delightful contrast between the burnt, caramelized top and the creamy center.
This cheesecake has gained popularity internationally for its unique flavor profile and texture, and you can find variations with different flavors such as macha or chocolate. It's often served simply, without a crust or toppings, to highlight its distinctive characteristics.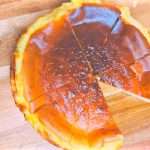 Burnt Basque Cheesecake Recipe
Print Recipe
This cheesecake is known for its rustic appearance with the burnt top and its creamy, custard-like interior. It's a delightful dessert that's both visually striking and delicious.
Ingredients
500

g

cream cheese

250

ml

heavy cream

1/4

tsp

salt

1.5

tsp

vanilla

3/4

cup

sugar

3

eggs

1.5

tbs

corn flour
Instructions
Preheat your oven to 400°F (220°C). Grease a 8-inch (20 cm) round baking pan and line the bottom with baking paper. Ensure the baking paper extends beyond the edges of the pan for easy removal later.

In a large mixing bowl, add the cream cheese and sugar. Use an electric mixer or a stand mixer to beat the mixture on medium speed until smooth and creamy. This should take about 2-3 minutes.

Add the eggs one at a time, mixing well after each addition. Scrape down the sides of the bowl as needed to ensure even mixing.

Pour in the heavy cream and vanilla extract and continue to mix until everything is well combined.

Sift the all-purpose flour over the batter and add a pinch of salt. Mix just until the flour is incorporated. Be careful not to overmix.

Pour the batter into the prepared pan. It will be quite liquidy, which is normal.

Place the pan on a baking sheet (to catch any potential drips) and then into the preheated oven.

Bake the cheesecake at 400°F (200°C) for about 50-60 minutes or until the top is deeply browned and has a slightly cracked appearance. The center should still be slightly jiggly when you gently shake the pan.

Remove the cheesecake from the oven and let it cool in the pan for about 30 minutes. Then, refrigerate it for at least 3 hours, but preferably overnight, to allow it to set and develop its flavors.

Once chilled, use the parchment paper overhang to gently lift the cheesecake out of the pan. You can dust it with powdered sugar or cocoa powder for a finishing touch, but this is optional.

Slice and serve your Basque burnt cheesecake, and enjoy!
For step-by-step procedure, please checkout the video below.
For more recipes, this is the way ===> click here
---