How to Create Your Own Free Blog Site
How to create your own free blog site? Do you want to have your own blog but don't know where to start? Don't worry, you're in the right place and by the end of this article, you have what you need to start your own blog or website.
My first blog was created in blogpress. I tried to access my blog using the blogpress mobile app, I got the error that blogpress is no longer available in appstore. So I guess blogpress is no longer there. My blog was about simple recipes. The funny thing is, I don't remember the name anymore haha.
Anyway, let's start how to create a blog now. On these steps, I'm using wordpress.
First step is to register your blog here. You can use your email address, your google account or your apple id to register.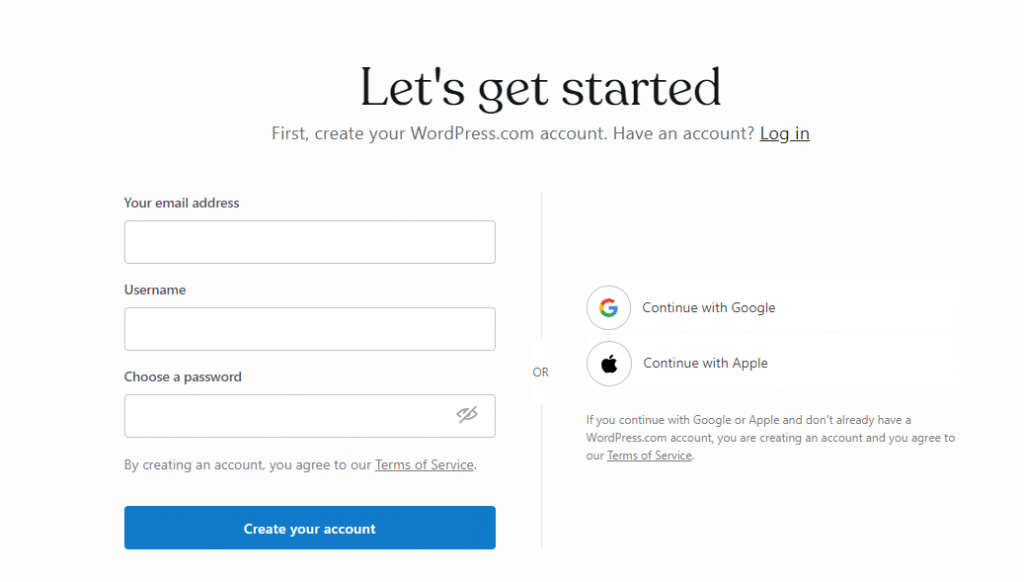 2. In here, you type in the blog name you want. If it's not available, it will prompt you then you can enter a different name. The name you are choosing now is for the domain name. The name that appears in the URL. You name your blog to a different one later on – in step 6.

3. Choose the free option (in red box)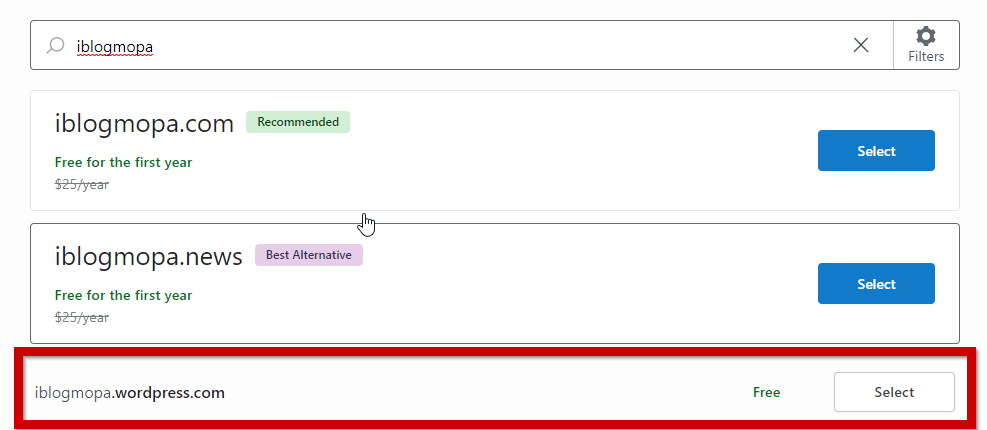 4. On the next page, click on the start with a free site.

5. After clicking on the start with a free site, it will start building your first blog.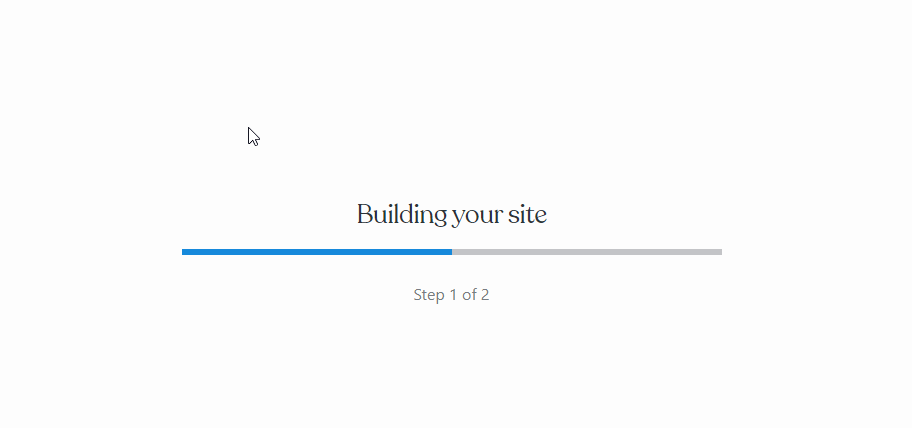 6. The last step will be to configure your wordpress blog site. Yay! In red are the steps you have to go through. Congratulations, you now have your first blog site! After this, you can start making your first post!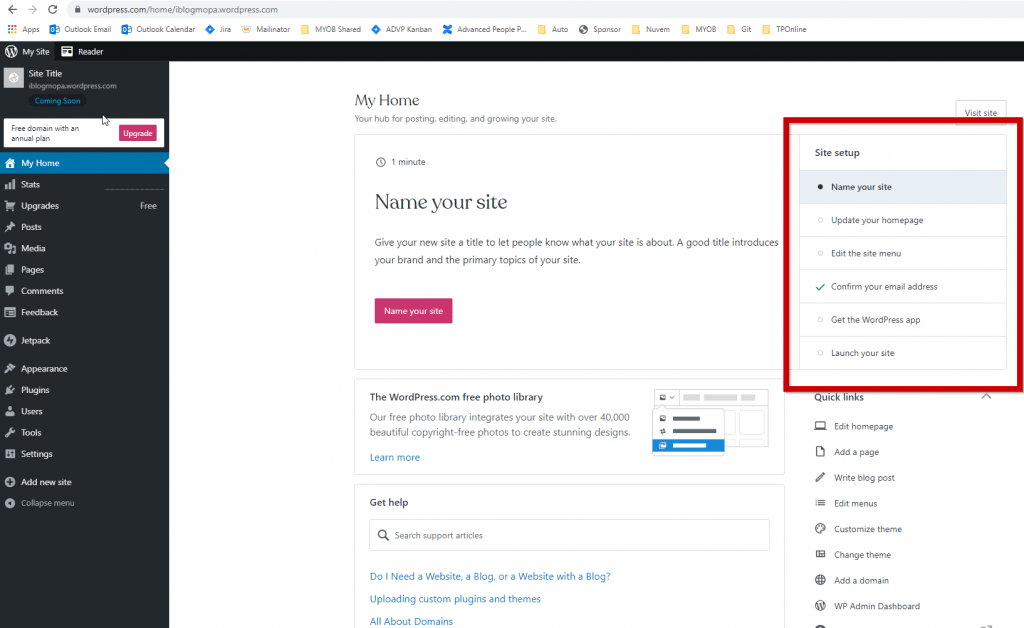 I will also write something about creating a "not-free" Blog. Choosing and buying your own domain name from fundomaintal.com . I will be able to give you discount in here. 😀
---
---